Take the time to talk with us!
L'Orignal Packing Ltd would like to inform you that their team is expanding: M. Patrick Pinkerton, Sales & Development Manager – Food Service.
As soon as we receive your information, Patrick will be happy to contact you by phone or email, to make an appointment at a time that suits you, to discuss all of your food needs.
Discover all the products that can be delivered directly to your door. Please consult our list of products below, as well as the list of Menu products for which we are the official distributor in the region.
Among the vast range of products offered by L'Orignal Packing Ltd, you will find:
Homemade products;
Gluten-free homemade products;
Local products from the Eastern Ontario Agri-Food Network;
Fresh and frozen meat products (pork, beef, chicken, veal, fish, lamb, rabbit, etc.);
Cold cuts meats (bologna, smoke-meat, mock chicken, ham, salami, pastrami, pepperoni, smoked turkey, roast beef, etc.);
Frozen fruits and vegetables;
Other products like: chinese, sauces, wrapping products, cleaning products, etc.
All the products from the Menu catalogs below are for special orders. The orders for the Menu products should be given on Monday for reception as soon as possible:
To meet your needs and follow the trends, we also offer the following brands: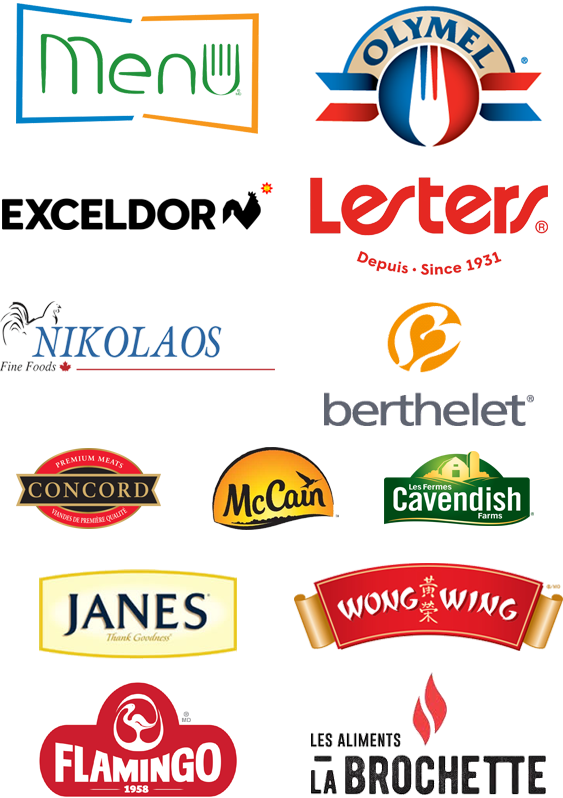 Please contact us for any general questions about products and services offered by L'Orignal Packing Ltd.